OPEN CALL: 2020 PROGRAMMING
APPLICATION DEADLINE December 3rd 2018
Local, national, and international artists are invited to apply for SPACES' 2020 public programming. We host experimental projects through supported residencies and exhibitions. We encourage projects that leverage the assets of Cleveland and Northeast Ohio, including unique opportunities for display within the public realm.
HOW WE SUPPORT CULTURAL PRODUCERS
SPACES offers fully supported residency and exhibition opportunities designed to foster the exchange of ideas between audiences in Northeast Ohio and artists from around the world. We invite artists, curators, and other cultural producers to articulate their investigation of ideas that may take the form of a residency and resulting exhibition, solo exhibition, curated group show, or collaborative endeavor.
SPACES supports cultural producers by connecting them with resources, tools, and communities. Specifically, SPACES provides an artist commission for the creation of new work, a platform for a public presentation, staff expertise, access to art production facilities, and other exhibition-related support. Travel to/from Cleveland, shipping, housing and studio accommodation with wifi, and documentation of the project are also provided.
RESOURCES
SPACES Artist Residency Program Details & Past Artist Listing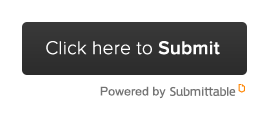 ELIGIBILITY
This call for proposals is open to artists, curators, and cultural producers who are 21 years and older. We accept applications from creative professionals at all stages of their careers who engage in experimental practices with strong conceptual foundations. Selected artists cannot be enrolled in undergraduate or graduate degree granting programs at the time of expenditure of funds.
EVALUATION
Applications are reviewed once each year. They are evaluated by a porous committee of artists, community members, board members, and SPACES staff living and working within and outside of Cleveland. Applicants will be notified via email about the status of their application by end of February 2019.
Ê
Exceptional applicants who are ultimately not selected in this programming year may be kept on file for future opportunities. Artists may be invited to take part in a group exhibition or collaborative opportunity even when one was not proposed and in that case, they have the option to participate. Artists not selected in one programming year are strongly encouraged to reapply.
HOW TO APPLY
Applications must be sent through SUBMITTABLE and received before Midnight EST on December 3rd, 2018. Incomplete or inaccurately assembled applications will not be considered. You will receive a confirmation email once your application is received. As this is our first year using SUBMITTABLE, if you do have questions about the new open application please email the programming staff: submissions@spacesgallery.org.
Completed Applications Include:
Artist Statement (150 words)
Project Statement (250 words)
Two Professional References (OR Official SPACES Recommendation)
One-Page Artist CV (PDF Format)
Work Samples (See Application Regarding Quantity & Formats)
Work Sample List (PDF Format)
Frequently Asked Questions:
Q: What does a SPACES residency do for me?
A: A residency offers you time, space and resources to dig into making new, experimental work. We offer residents a commission toward the creation of new work, studio space, materials budget, and staff expertise toward the resulting exhibition. We also foster relationships within the art community that may support your future projects. This is a unique opportunity to interact with artists from around the world.
Q: How long are SPACES residencies?
A: Residencies generally range from 6 to 8 weeks. The length varies depending on the scope of the project. These details are solidified once an artist is accepted. the commission amount also varies according to the project scope and residency length.
Q: I am a traditional landscape/figurative/still life painter/photographer/sculptor. Should I apply to exhibit at SPACES?
A: You can, but I wouldn't if I were you. Our mission statement asserts our dedication to artists who explore and experiment. If your work doesn't have strong conceptual grounding and isn't striving to test boundaries, we may not be a good fit. It's not you, it's us.
Q: I am a traditional landscape/figurative/still life painter/photographer/sculptor but I make my work blindfolded/hanging upside down/some other schtick. Should I apply to exhibit at SPACES?
A: See previous answer.
Q: I am a landscape/figurative/still life painter/photographer/sculptor/performer, but I make my work as an examination of these histories and methods, and my work is firmly based in contemporary theory. Should I apply to exhibit at SPACES?
A: Bring it on.
Q: In my artist statements, I really like to use phrases like, "My pieces function as the nexus of post-modern theories of consumerism and environment through the use of ephemeral materials that hint at the sublime." Is that an appropriate way to talk about my work?
A: We have no problem with work that deals with complex issues, but please keep fancy art-speak to a minimum.
Q: It sounds like you're not interested in older artists. Is that true?
A: Untrue. We are interested in all artists, 21 and over, who are doing thoughtful experimental work, and we welcome artists at any stage of their careers.
Q: Why don't you accept applications from students?
A:Our funding sources do not allow it. If you will be finishing a degree prior to the 2020 programming year, you can apply.
Q: What does it mean that I have been recommended? Do I need to apply?
A: If you have been recommended to SPACES, you will receive an email of invitation to apply. Please complete the application and list your nominator on the form. All other details should be included in your invitation to apply.
Q: I have not been nominated. Can I still apply?
A: Yes. Please prepare a competitive application including references that affirm your past artistic work, residency experiences, and/or likelihood of success with the proposed project.
Q: Can I drop off my application at SPACES in person?
A: No. We are only accepting applications through SUBMITTABLE
Q: I exhibited at SPACES in _____. Can I apply again?
A: Give it at least a year rest before you apply again.
Q: You just want a one page CV?
A: Yes. Please edit your CV down to the highlights, so that our selections committee can make it through all the applications.
Q: I don't know how to format images/video/sound digitally for submission. What should I do?
A: Rely on the kindness of friends... and Google.
Q: What is a work sample list?
A: This is a list that the selection committee uses as a point of reference while viewing your work samples. A good work sample list includes the following information: artist's name (usually listed at the top), filename, title, year, media, dimensions/duration and a brief explanatory note for each piece (if needed). A good work sample list is legible and easy to read. Keep in mind that each image is up for only a short period of time. Lengthy explanations of each piece will not be read completely before the image disappears from the screen.
Q: Should I send postcards/catalogs/reviews of my work along with my application?
A: Please send only what we ask for.
Q: When will I be notified of acceptance/rejection?
A: Reviews of work for 2020 will occur in Winter 2018/19. We have some clerical/boring things to do throughout that time. We will contact all applicants after selections have been made.